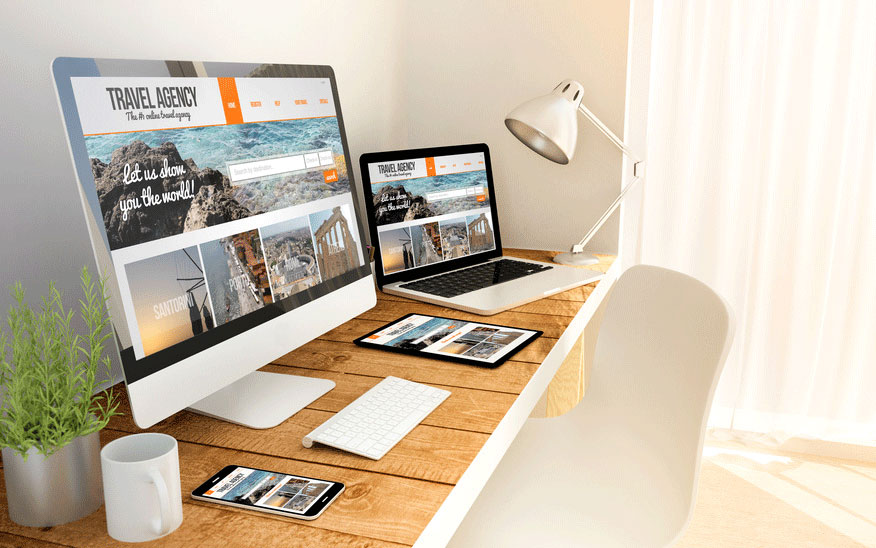 RESPONSIVE WEB DESIGN AS STANDARD
Encode Design builds all websites from scratch enabling responsive design to be incorporated from the very core. Responsive design uses HTML, CSS and JavaScript to resize, hide, shrink, enlarge and move content so that it looks good on any screen. Phones, tablets, laptops and pcs all have such a range in screen sizes, it is impossible to predict what device size your customer will be using.
Google announced that it will "boost the rankings of mobile-friendly pages" above those that are not mobile-friendly. Therefore if you want to stand out in a crowded market, your website (which is really your online shop window) needs a prominent place.
YOUR WEBSITE SHOULD NOT COST THE EARTH
At Encode Design, we don't think you should compromise on your website because of cost. We believe websites should be affordable and always quote before work starts, and there will never be hidden costs.
See our services and prices for more information.
SEARCH ENGINE OPTIMISATION
Search engines such as Google do not like being tricked! They have a constant battle against sites containing spam trying to get top rankings and therefore Google no longer considers key words.
What the robots in search engines need is a website with well-designed navigation, clean and clear titles and descriptions and alternative text on non-text containing items such as images. We do all of this.
STEPS TO A GREAT WEBSITE
DESIGN
A good website starts with a good design. You can leave it to us, design it yourself or we can work together to get it right.
BUILD
We build our websites from scratch using the latest technology. If you want to change something...we can easily do it.
TEST
Test, retest, change, fix....we won't release a website until we are sure it works perfectly and after that we will continue to support it.